Do you make use of social media for marketing your business? Does your business have a Facebook page? Are you on Instagram? Are you on Twitter? Many businesses even here in digital San Francisco look at Facebook, Instagram, YouTube, and so on to see what is going on in their line of work, but not so many actually have their own pages.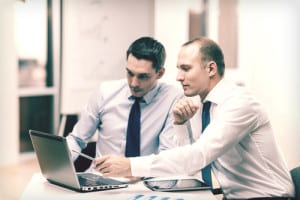 As a San Francisco social media marketing consultant, I know the value that posting on social media can have for many businesses, yet it may not be right for all businesses. After all, posting on social media takes time, and that is something that is very often in short supply. However, if you can use social media in a way that benefits your business, perhaps you should be doing it.
Since I am a San Francisco social media marketing consultant, I can evaluate your business from the point of view of social media and assess whether or not it may be worth your while. For many businesses, social media can be a great way of engaging with customers and keeping them. After SEO, social media is the next best free way to promote your business.
You can set up a Facebook page and post interesting comments, blogs about your business, and so on, and you can promote your page as well. YouTube is another very big platform. Many people prefer to watch a video rather than read a pdf. Reading is so "20th century," aftrer all.
In fact, some of the YouTube statistics are astonishing. It started life in a garage in 2005 and just one year later was getting 100 million video views every day. A couple of months after that, Google bought it for $1 billion. Today, 1.9 billion people log into YouTube every month and it is now the world's second largest search engine.
YouTube users between them watch 46,000 years of content every year, and 68% of users watched a video to help them make a purchase decision (https://blog.hubspot.com/marketing/youtube-stats). Now that last figure is very impressive. Making some videos about your business and uploading them to YouTube could have some great benefits for your business.
As a San Francisco social media marketing consultant, I can work with you to find the best social media websites for your business. I can help you to set up a blog and advise you on what to blog about and how often, in order to gain maximum traffic.
Another idea that may work for you is Facebook marketing. I can advise on the right sort of ads for your business, and the right demographics to advertise to. There is a lot of traffic to be gained from social media, so you should certainly consider it.