Google has rebranded AdWords as Google Ads and consolidated its other advertising products into Google Marketing Platform and Google Ads Manager. For small businesses, Google has introduced Smart Campaigns which they say is an easier way for hem to target visitors who are ready to visit your store or go online to make a purchase.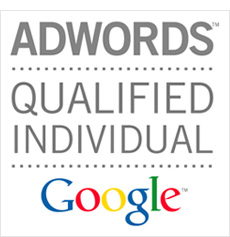 There is now also Google Marketing Platform which brings together Google Analytics 360 Suite and DoubleClick Digital Marketing and according to the Google Marketing Platform page says "Google Marketing Platform brings together DoubleClick Digital Marketing and the Google Analytics 360 Suite to help you plan, buy, measure and optimize digital media and customer experiences in one place. Google Marketing Platform helps you deliver more relevant and effective marketing, while ensuring that you respect your customers' privacy and give them control over their data."
This Is Supposed To Make Life EASIER?
Yeah. Right. And all this is supposed to make life EASIER for advertisers? You could have fooled me.
Well, actually, you couldn't. You could have fooled a lot of people but not me, because my job is to keep on top of what Google is up to in order to insure that my clients get best bang for their buck. Or in the case of litigation, to act as a Google Ads expert witness – or AdWords expert witness if your case involves something from earlier on – so that you get the right result if someone sues you, or you are suing them.
Being a Google Ads expert witness is just a part of my expertise but is very useful when you are trying to explain some of the foregoing to a judge and jury who don't have a clue. And to be fair, why should they? This is where my abilities can come in very useful for you because I have appeared as an Adwords expert witness on many occasions, and I have no problem appearing in Court on behalf of my clients to give evidence.
I have full knowledge about AdWords, and now Google Ads, to be able to explain to a judge and jury the facts about a case involving Google Ads in words that they can understand. As members of the general public, they simply cannot be expected to grasp every last detail on their own, but with me acting as a Google Ads expert witness for you, everything will become clear to them and they will be able to come to an informed decision. The right decision. The one that is in your favor.
So if you need an expert on AdWords or Google Ads to speak on your behalf in a court of law, just click on the Contact link at the top of the page, and let's talk.