Marketing on social media can be very expensive if you get it wrong, and unfortunately, many people do. Worse still, they then believe that marketing on social media is a waste of time and so drop the whole idea.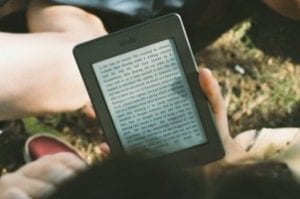 They can also become very confused about the different platforms. For instance, Instagram is owned by Facebook. Did you know that? Not many millennials do. So guess what? If you want an Instagram advertising expert you actually need a Facebook advertising expert, which I am. And you can, and should, do both – advertise on Facebook and Instagram.
I have always defined social media advertising as like throwing a party on the internet. Many people have shown up on social media, making a few comments here and there on Twitter, reading some posts on Facebook, and perhaps watching a few videos on YouTube. That's simply showing up at the party.
But how many people have actually thrown the party? Setting up a Facebook page, adding some interesting posts, answering people's questions, promoting it on other social media or to an email list, and measuring the success or otherwise of the results? I would hazard a guess at not many.
As an Instagram advertising expert, I can help you to throw a party on social media. I'm also a Facebook advertising expert and Twitter, LinkedIn, and all the rest of them. I know what works, and equally importantly I know what doesn't work. Rather than clattering about trying an ad here and an ad there, you need to have a complete social media advertising strategy. A plan, if you will.
You Need To Know What Your Goals Are
The first thing is to assess and know what your goals are. It is no good saying that your goal is to make more sales. You need something more specific, such as "increase sales by 10% by the end of August". Then you have a target to work towards and you can measure the results.
You also need to know which social media platforms to advertise on. As an Instagram advertising expert, I know how to advertise on Instagram, obviously, but this might not be the best platform for your particular product or service. Facebook or Pinterest might be better suited. You don't necessarily need to advertise on all these platforms, just the ones which will bring the best results for you. You can also use social media as a means of learning about your customers and listening to their needs.
Blogging is another way of reaching your market. Not only can I help you set up a blog, but more to the point, I can help you with what to blog about. When writing a blog, you need to use the right keywords, and as an SEO expert as well, I can help you with that.
As I said, I am an Instagram advertising expert, but my expertise extends far wider than that, to cover the whole of social media marketing. I'm based here in San Francisco, but with clients all over the United States and indeed the world, I can help. Whether you are in the San Francisco Bay Area is not very important. It's ZOOM's world, after all. We just live in it.
---
Photo credit: Foter.com