As a litigation expert witness for SEO (Search Engine Optimization) I have a number of skills combined. I have a technical background, having worked in internet marketing and website design for over 24 years. However, that on its' own is not sufficient to be able to explain the complexities of SEO to a judge and jury in words that they can understand.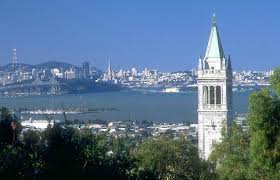 I am also a marketing expert. I understand how to use Facebook Ads, Google Ads, LinkedIn, Instagram, and all the rest of the crowd, to promote a website and/or a product or service. Most (but not all) of my expert witness consulting is here in San Francisco and throughout the San Francisco Bay Area. But I have had cases in Florida, Texas, and even Maryland. Your location really doesn't matter (nor does mine).
Furthermore, when you are creating a website that you want to rank on Google, there are a lot of things to take into consideration. Just to begin with, there is your domain name. You need something that tells the world (and Google) what you do. Your website needs to be easy to navigate and must contain keywords, and long tail keywords, in the right places and in the right context. You need to keep content posted regularly so that Google sees that your website is of interest to visitors, so that means that you need blogs written.
You Need Backlinks From Authority Websites
You need to use social media marketing to promote your website in addition to spending money on ads. You need Off Page SEO too. That means that other sites link back to your website, but not just any old websites. You need authority websites. So, if CNN links back to your website, Google regard that as important because if CNN thinks you are important, that is a feather in your cap. There is an awful lot to do when it comes to SEO.
Furthermore, when it comes to a lawsuit and you need a litigation expert witness for SEO, that means that you need someone who not only understands all this, but also understands KPI's, metrics, analytics, and more. And just to be able to understand it still is not enough: you need someone who understands it all and in addition can explain it all to the man in the street – or in this case the man in the court – in simple English so that he/she can make head and tail of it as well.
And that is why, if you are involved in litigation and need a litigation expert witness for SEO, you should talk to me. Not only do I understand it and can explain it, I also teach it. I work with clients who need to rank their websites and I run training courses both online and in person at Stanford.
I have also appeared in court as a witness in California state court and federal courts and have been certified as an SEO expert witness. So, if you are involved in any litigation of this sort, I'm your man.