There are a lot of websites around the world. While the number changes every second, according to the January 2021 Web Server Survey by Netcraft, the exact number was 1,197,982,359 – well north of one billion. And most of the owners of those websites want them to be at the top of Google.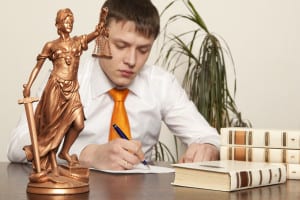 Why?
Because 50% of all clicks go to the top three websites on the first page of Google. In fact, if you are not on the first page, you might as well forget it because only 10% of searchers ever go on to page 2!
Now it is obvious that not all websites can be on the first page of Google, which is why SEO came into being. For those unfamiliar with the term, it stands for Search Engine Optimization which is the process of doing things to and on a website in order for that website to meet with the approval of Google (and Bing, Yahoo, and so on) so that Google wants to place it at the top.
An Expert Needs To Out-Think Google
This, of itself, is a complex process because Google doesn't actually tell you what it wants to see. Not only that, but it changes its' mind, and therefore its' algorithms, every now and again. So an expert in SEO has to try to out-think Google in order to keep one step ahead.
Furthermore, with all those websites there are people who upset others by the use of trademarks or perhaps implying that a competitor is doing or not doing something, and suddenly you have website owner A suing website owner B and the whole thing can finish up in court. If you are an attorney and this happens to one of your clients, you will need to set about finding an expert witness. And not just finding an expert witness, but one who has a complete understanding of SEO. And not only that, but one who can explain all the complex ins and outs of SEO to a judge and jury in simple terms so that they can understand what the case is all about.
If you are having trouble finding an expert witness for your day in court, then you need to look no further. I am not just an expert in SEO who can get my clients' websites to the top of Google, but I am also a seasoned expert witness with the experience of standing up before a judge and jury in court. I don't get fazed by court proceedings, and I can explain things in simple terms so that your client gets the result that he or she wants and deserves. I service law firms not just in the San Francisco Bay Area or California, but throughout the United States.