Facebook has been having a few tough weeks recently. For one thing, it's been in the focus of Congress and taking quite a bit of heat about its policies. For another, it's had some severe outages, including the one that lasted for six hours.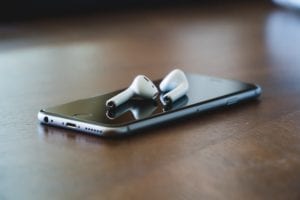 That was so hard that they couldn't fix it online and had to send engineers out on site physically, where the security is so great that it took them ages even to get inside a building.
But Facebook is still important! As an expert witness on Facebook advertising, I should know. If you are an attorney who has a client who has been negatively impacted by advertising issues on Facebook or on its subsidiary Instagram, then as an expert witness on Facebook advertising I can help you.
You Might Just Need Help With Advertising On Facebook
Of course, you may just own a business and need some help with advertising on Facebook, and of course I can help you with that as well. I have been helping clients with Facebook advertising for several years, and it is essential to know what you are doing when you advertise on these platforms. The fact is that, if you get it right, you can do very well indeed from Facebook or Instagram advertising. However, get it wrong and it can cost you a small fortune. People come to me looking for a Facebook ads expert in San Francisco, and many of them aren't even "in" San Francisco. Go figure.
Here's the problem with all online advertising. It can be exceedingly expensive if you don't do it right. If you buy impressions – that is, paying for a certain number of people to see your ad – then you need to know that you are showing it to the right people. So, for example, if you are selling men's sports gear and half the people who see your ad are women, you have just wasted half of your ad spend.
Equally, you can lose a small fortune when paying for clicks. You need to pay for people who are interested in your offer. If you get a whole load of clicks from people who are just curious about your offer but have no intention of spending any money, or joining your list, or whatever action you want them to take, again you can be burning through money like nobody's business. The average cost per click on Google ads is between $1 and $2, but depending on your business the cost can run into $100's per click.
So, whether you need help with Facebook advertising, (or Instagram, or any of the others), or you are in need of an expert witness on social media advertising, give me a call.