TikTok is hot! It's so hot that even non-teenage girls are using it! I know because (a) I use it (and love it), and (b) I am placing ads for clients on it. If you're looking for an expert (or an expert witness) in TikTok advertising and organic, well, first find a teenage girl.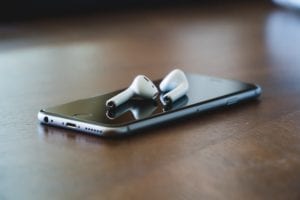 After that, call me. I may not be as savvy as your average 13-year-old, but I know quite a bit about the theory and practice of everything to do with advertising on TikTok.
It is not just TikTok though. People spend a lot of time on social media of all sorts – Facebook, Twitter, LinkedIn, Instagram, Reddit, and more – and there are any number of things that you can do in order to promote your brand. You can, for instance, set up a Facebook page, and use it to place interesting and fun posts about your brand and get people to interact with you. No, you may not want to use it for directly selling your products, but you can still promote them without doing any "selling" so that when people want to buy what you sell, yours is the name that springs to mind.
Of course, you can also advertise on Facebook, and that is a whole subject of itself. Unless you know what you are doing, you can spend a small fortune on Facebook ads, as you can on Google ads, and as you can by advertising on TikTok as well. Fortunately, I do know what I am doing when it comes to advertising on social media so I can help you with it as well. You want to see a return for your advertising spend, not just pour money down a gaping hole.
I Can Help You With TikTok Ads Manager
On TikTok I can help you with running the TikTok Ads Manager so that you can have complete control of your budget and bidding systems, and I can help you by using the tools available in the TikTok Creative Center which will enable me to repurpose your existing content so that it runs more effectively on TikTok. All of these platforms can be used for a variety of purposes in order to achieve your goals, whether that is sales, driving web traffic, joining a list, or more.
I can also help you with creating videos for advertising on TikTok which will show up on your audience's "For You" feed, filling the entire screen. As Tiktok themselves say, whether you're selling dog collars, candles, clothing, art, hosting virtual cookery lessons, or mindfulness coaching, there's an audience for you on TikTok. I can help you reach it.