Up until a couple of years ago, many people had never heard of TikTok. It was started by Chinese company ByteDance Ltd and was only founded in September 2016.
So, what is amazing is that it is now bigger than Google!! Yes, according to a report by IT security company Cloudflare, it gets more hits than the Big G itself. It had the top spot in February, March, and June 2021, and has been in the number one position since August. It is thought that because of Covid there were millions of people in lockdown who were looking for entertainment. There are now over 1 billion active users worldwide.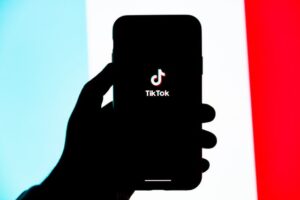 Does your dog have 1,000,000 views on TikTok? Well, mine doesn't either. But my daughter's dog does (https://www.tiktok.com/@labpuplevi). We've built up that channel and – in addition to that – I've been running ads on TikTok. I have also been carrying out expert witness research on the platform as well, so if you are an attorney needing an expert witness in TikTok I can help you with that too.
Even If Not, You Probably Very Soon Will
Even if you are an attorney who does not yet need an expert witness in TikTok, it is highly likely that you very soon will. With all that traffic visiting it, it means that TikTok is a great platform on which to advertise your wares. And as more and more businesses do that, there are going to be the same sorts of disputes that we see on all the others – Big G, Facebook (or Meta as it is now called), Instagram, Reddit, LinkedIn, and all the rest of the gang.
From the point of view of making sales, now is a great time to begin advertising your business on TikTok and get ahead of the crowd. As ever, you are paying for clicks, so that also means that you need to get your adverts in front of the right targets – people who are interested in what you are selling. As with all the other platforms, it is very easy to spend a considerable amount of money on clicks from people who have no interest in your products or services, unless you know what you are doing.
With my many years of experience of online advertising, and with the work that we have been doing on my daughter's channel, I have fine-tuned our advertising so that I know how and when to advertise in order to make money.
And if you are an attorney who needs, or will need, an expert witness in TikTok, I will be able to help you there as well.