Facebook is in a funk. Mark Zuckerberg who is, of course, the CEO, has decided to take the company on a journey into the meta-verse. So, it is now called "Meta" as in "The Metaverse." But here's a fun fact: Facebook and Instagram are still the lion's share of the company's revenue, and that includes all of their advertising.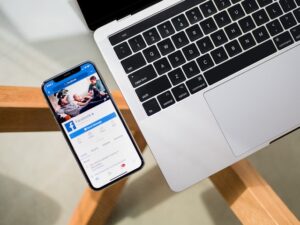 Here is something else: advertisements on Facebook and Instagram can often finish up in litigation as one business claims that another has "stolen" or misappropriated its' products / adverts / whatever. Now, I am not an expert on the metaverse – yet – but I am still a Facebook ads expert witness, and that goes for Instagram too.
Not only do I totally understand Facebook and Instagram advertising, and all the rest of them – LinkedIn, Twitter, Pinterest, and so on – but I also have a lot of experience of standing up in court and explaining things to a judge and jury. It is one thing understanding Facebook and Instagram ads, and quite another being able to stand up in court without feeling uncomfortable – as many people do when involved in a case with a judge and jury – and translate all the technical aspects of Facebook and Instagram into simple language that anyone can understand.
It Is Vital That They Do Understand It
And, of course, it is vital that the judge and jury do understand it all because that is what they will base their conclusion on. That is why you need a Facebook ads expert witness if you are involved in such litigation. The problem is that there is a lot of technical language involved with anything to do with computers and the internet and has been from the very beginning.
For instance, why don't we just switch our computers on? Why do we have to boot them up instead? We're not going to kick them down the road in order to start them! You don't boot your kettle up when you want a cup of tea or coffee in the morning. This is the sort of thing that many people don't understand.
There is just so much technical jargon surrounding the internet, and Facebook and Instagram as well. For instance, metrics and KPIs. How are they measured on Facebook. What is the Facebook Pixel? What is the Facebook Conversion API? And, how, do they actually do "lookalike" audiences on Facebook? I can research it. Know the facts. And explain those facts to a judge or jury.
All of these things can need explaining to a judge and jury and that is why you need a Facebook ads expert witness like myself to put your case to the extent that they can understand what it is all about.