San Francisco, California – May 23, 2022. The Jason McDonald Consulting Agency, an agency focused on search engine optimization, social media marketing, and Google Ads, is proud to announce positive media pickup of expanded services as an expert witness. With digital advertising and organic efforts on platforms steadily increasing, Dr. McDonald's expert witnesses are in strong demand and are enjoying prominent pickups across the Internet.
"A certain amount of being an expert in digital marketing is a self-fulfilling prophecy," explained Dr. McDonald, Director of the Jason McDonald Consulting, Agency based in San Francisco. "I work hard to create and nurture positive publicity on my expert witness services, and the fact is that the proof of the pudding is in the eating. I figure prominently on Google searches for SEO expert witness, Social Media expert witness, and Google Ads expert witness plus am featured in many key directories. Publicity might be shallow, but the very expertise to which I testify is about publicity."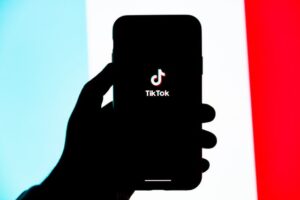 Persons interested in seeing positive coverage can visit key links such as the following. First, there is "Jason McDonald Announces Updates to Feature Expert Witness Services in SEO, Social Media, & Google Ads" at https://www.einnews.com/pr_news/564011854/jason-mcdonald-announces-updates-to-feature-expert-witness-services-in-seo-social-media-google-ads. Second, there is "Jason McDonald Facebook Expert Witness" at https://www.seakexperts.com/keywords/facebook-advertising-expert-witness. And "Jason McDonald SEO expert witness" at https://www.experts.com/expert-witnesses/search-engine-optimization-expert-witness-jason-mcdonald. These are just three examples of recent positive coverage of Dr. McDonald and his expert witness services.
Those looking to dig into information on social media expert witness services can visit https://www.jasonmcdonald.org/seo-consultant/social-media-expert-witness/. That page explains the basics of Dr. McDonald's fact-based methodology. Interested attorneys can reach out for more information, including a no obligation, no cost consultation.
Dr. McDonald has been in three trials and two binding arbitrations and has been certified as an expert witness in SEO, Google Ads, and Social Media in various state and federal courts. Attorneys can request references and more information on demand. Beyond expert witness work, Dr. McDonald is a recognized expert in digital marketing and teaches for Stanford Continuing Studies (https://continuingstudies.stanford.edu/).
ABOUT JASON MCDONALD
Jason McDonald is director of The JM Internet Group, a leading online training company. He received his Ph.D. from the University of California, Berkeley, in 1992, and now both teaches and consults to San Francisco Bay Area businesses in SEO, Social Media Marketing, and AdWords. In addition to those services, he has been recognized as an expert witness in litigation on Internet marketing. He has several popular books on Amazon on the topic of Internet marketing. Jason is known as an expert in social media marketing in the San Francisco Bay Area.
Media Relations, Tel. 800-298-4065