Andy Warhol once said that in the future everyone will get "15 minutes of fame." Well, the future has arrived and with it the era of "Personal Branding and Reputation Management." Personal branding and online reputation management are crucial for individuals, for job seekers, for corporate executives, for almost anyone in the business world. Hiring managers use search engines like Google and Bing and social media sites such as LinkedIn, Twitter, Facebook, and Google+ to vet prospective hires. The public identities of CEOs, managers, and other highly visible members of startups, businesses, and nonprofits are just a click away from anyone: a potential business partner, an investment banker, or a journalist, for example. But on the negative side, your online reputation can be attacked and your own digital footprint made less than ideal.
ALERT: Class is

October, 2017

, at Stanford University, Palo Alto, CA.

Please contact me via this website or call 415-655-1071, if you have any questions. I will ALERT you when Stanford posts the REGISTRATION link.
PERSONAL BRANDING AND INTERNET REPUTATION MANAGEMENT – STANFORD SEO / SOCIAL MEDIA CLASS OVERVIEW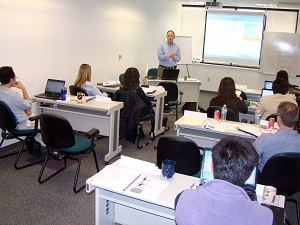 In this workshop, we will explore how search engines and social networks function. Next, we'll learn how to use Internet techniques such as a strong blog, along with engaged followers on social media, as "trust indicators" that positively position you as a person with whom others should do business. Finally, we will cover strategies for managing your reputation and preserving the integrity of your public image.
INTERNET MARKETING COURSE – SF BAY AREA COMMUNITIES SERVED
Taught in Palo Alto, California, Personal Branding and Internet Reputation Management is a Bay Area SEO and Social Media Marketing class within easy commute of communities throughout the San Francisco Bay Area. South Bay communities in particular – such as Palo Alto, Menlo Park, Santa Clara, Cupertino, San Jose, and Milpitas are within minutes of Stanford's Palo Alto campus.
ABOUT JASON MCDONALD – SEO / SOCIAL MEDIA CONSULTANT
Dr. Jason McDonald is a recognized SEO consultant in search engine optimization, Internet marketing, and search marketing based in the San Francisco Bay Area / Silicon Valley. Dr. McDonald received his Ph.D. from the University of California in 1992, and has worked at many hi-tech start up's in the San Francisco Bay Area. In addition, Dr. McDonald is Senior Editor at eg3.com, a web portal and email service covering hi-tech embedded systems on the Internet, founded in 1994. Recently, Dr. McDonald has begun teaching marketing, market research and Internet marketing at Bay Area institutions such as AcademyX and DeVry University.