First, an online advertising expert witness is an expert in digitale advertising, at least with respect to the Google Ads platform if not also other online advertising platforms such as Bing / Yahoo as well as Facebook, LinkedIn, or even Twitter. Online advertising, after all, is more than just Google Ads. It's ads on Facebook and Instagram, Twitter and YouTube, Pinterest and LinkedIn. Second, an expert witness in digital advertising should have trial and/or deposition experience. He or she needs to be comfortable taking the complex topics of Google AdWords as well as social media marketing advertising and explaining those in simple terms to a judge, jury, or other attorneys in the process of litigation or a lawsuit. Third, he needs to be certified in Google AdWords and to have managed (and be managing) a sufficient ad spend on multiple platforms. It's to no avail to have technical knowledge of Google Ads, Facebook or Instagram advertising, etc., yet to not have been "in the trenches" managing real money in real accounts.
Deliverables for a Online Advertising Expert Witness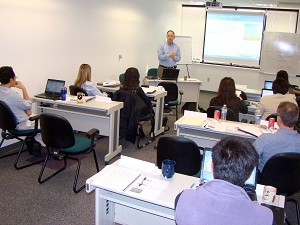 Many of my AdWords consultant deliverables are transferable to the area of expert witness work in digital or online advertising. I work with companies nation-wide, but often I consult with companies in the San Francisco Bay Area or Silicon Valley companies. Because of the Internet, it doesn't really matter where your company is physically located. I provide professional AdWords expert witness services based on the following tasks based on a thorough analysis of any Google AdWords PPC advertising –
AdWords Assessment – why did the plaintiff or defendant advertise? What were the implied marketing objectives?
PPC / CPC Spend – what was the cost-per-click and/or pay-per-click components of the digital advertising? How did these change over time?
Keyword Match Types – AdWords is driven by the match types such as exact, phrase, modified broad, and broad (as well as negative match) yet many advertisers do not understand them; this is a source of potential trouble. A professional AdWords expert witness will dive deep into keywords, and build out a robust keyword worksheet.
Search Network vs. Display Network – Google pay-per-click advertising (PPC advertising) is not just one network but at least two: the search and display network. Indeed, an expert in Google AdWords will understand not only the Search Network or Display Network (GDN) but YouTube Advertising as well. (I do).
Conversions and eCommerce – many advertisers attempt to run conversion tracking via Google Analytics and/or third-party eCommerce platforms. I can help you understand what conversions occurred, if any, and for what keywords on AdWords pay-per-click systems
Metrics – Google analytics and beyond. Today everything is about metrics, including PPC (pay-per-click) advertising. Note that PPC is often called CPC (cost per click) advertising.
Beyond AdWords – you can advertise not only on AdWords but on YouTube as well as Facebook, LinkedIn, Twitter and other online networks. I can analyze what happened where, when, and how.
I have a complete bio on my professional AdWords consultant experience, so please check that out.  I have been certified as an AdWords expert witness in both federal court and state court here in California.  I have both deposition and trial experience, and have created reports and analysis of Google ad spend. Any questions? Please contact me for a free phone consultation, today!
Online Advertising Expert Witness – San Francisco Bay Area – Silicon Valley – San Jose
I work with clients all over the world on their Google AdWords pay-per-click advertising as well as their advertising online on Facebook, Twitter, YouTube, etc., but many attorneys prefer to meet face-to-face. If you are not in the San Francisco Bay Area, San Jose, or Silicon Valley California, don't worry. I work with many law firms on their AdWords needs over the phone and Internet, using the Gotowebinar software to consult with you as if I were in your office. For really large projects, I can even travel! But, that said, if you prefer to meet face to face, and are in the San Francisco Bay Area / San Jose area, we can formulate a great professional AdWords consulting relationship.
Updated: September 30, 2019