Need AdWords expert witness services? Contact me for a quick, free consultation on your AdWords litigation services and needs!
Beyond my courses taught in the San Francisco Bay Area / San Jose – Silicon Valley, I am getting more and more requests as an AdWords Expert Witness. As someone who has taught many thousands of people about SEO, Social Media Marketing, and AdWords and with a Ph.D. from UC Berkeley, I have both strong teaching and research expertise that is useful in expert witness situations.
That said, I am available as a professional AdWords expert witness or consultant either online or in person. Call me at +1-510-894-6169 or email me – I am happy to discuss your project for free, no obligation!
AdWords Expert Witness – Deliverables: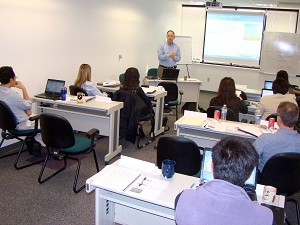 Many of my SEO consultant deliverables are transferable to the AdWords Expert witness domain. I work with companies nation-wide, but often I consult with companies in the San Francisco Bay Area or Silicon Valley companies. Because of the Internet, it doesn't really matter where your company is physically located. I provide professional AdWords expert witness services based on the following tasks based on a thorough analysis of any Google AdWords PPC advertising –
AdWords Assessment – why did the plaintiff or defendant advertise? What were the implied marketing objectives?
Keyword Match Types – AdWords is driven by the match types such as exact, phrase, modified broad, and broad (as well as negative match) yet many advertisers do not understand them; this is a source of potential trouble.
Search Network vs. Display Network – Google pay-per-click advertising (PPC advertising) is not just one network but at least two: the search and display network.
Conversions and eCommerce – many advertisers attempt to run conversion tracking via Google Analytics and/or third-party eCommerce platforms. I can help you understand what conversions occurred, if any, and for what keywords on AdWords pay-per-click systems
Metrics – Google analytics and beyond. Today everything is about metrics, including PPC (pay-per-click) advertising.
Beyond AdWords – you can advertise not only on AdWords but on YouTube as well as Facebook, LinkedIn, Twitter and other online networks. I can analyze what happened where, when, and how.
I have a complete bio on my professional AdWords consultant experience, so please check that out. Any questions? Please contact me for a free phone consultation, today!
AdWords Expert Witness – San Francisco Bay Area – Silicon Valley – San Jose
I work with clients all over the world on their Google AdWords pay-per-click advertising, but many clients prefer to meet face-to-face. If you are not in the San Francisco Bay Area, San Jose, or Silicon Valley California, don't worry. I work with many companies on their AdWords needs over the phone and Internet, using the Gotowebinar software to consult with you as if I were in your office. For really large projects, I can even travel! But, that said, if you prefer to meet face to face, and are in the San Francisco Bay Area / San Jose area, we can formulate a great professional AdWords consulting relationship –