Need SEO expert witness services? Contact me for a quick, free consultation on your SEO litigation services and needs!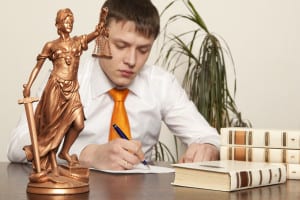 Most experts in search engine optimization come from a technical background. They may have a Ph.D. in computer science or job experience working as a computer programmer. The fact is that SEO, like web design, began as a technical skill. The reality today, however, is that it is not only a technical skill but also a marketing skill. To succeed at SEO, one needs an awareness of technical aspects such as "On Page" and "Off Page" SEO, but one also increasingly needs an understanding of Internet marketing, including but not limited to issues such as brand identity, brand-building, reputation management, and content marketing.
Good vs. Great SEO Expert Witness
Moreover, while a good expert witness in SEO has a firm technical foundation, a great SEO expert witness can take complex ideas and explain them to the "mere mortals" who would be a judge and/or jury.
As an SEO expert witness, I bring to the table:
An understanding of the technical aspects of SEO, grounded in twenty years experience working in Internet marketing and Website design.
A background in teaching and training that allows me to take complex ideas and explain them to a judge and/or jury.
Both trial and deposition experience.
Experience researching and writing in-depth analyses of complicated SEO issues in a litigation environment.
Call me at +415-655-1071 or email me – I am happy to discuss your expert witness needs for free, no obligation!
Professional SEO Expert Witness – Deliverables:
Many of my SEO consultant deliverables are transferrable to the SEO Expert witness domain. I work with companies nation-wide, but often I consult with companies in the San Francisco Bay Area or Silicon Valley companies. Because of the Internet, it doesn't really matter where your company (or lawsuit) is physically located. What matters is that you want an expert witness that has the credentials, the real experience, and the communicative abilities to speak to attorneys, judges, and juries. I provide professional SEO expert witness services based on the following search optimization tasks –
Goal Assessment – what are / were the SEO goals? Web traffic? Goals? Inquiries?
Keywords – Keywords are the foundation of good Internet marketing and SEO. Understanding the keywords at issue in any lawsuit is of paramount importance.
On Page Optimization – on page SEO is the art (and science) of making website "talk" to Google, Bing, or Yahoo. In a litigation environment, this means assessing the extent to which a website did, or did not, succeed at this task.
Off Page Optimization – off page SEO is largely the building of links to a website but also includes social mentions and social authority. This can range from white hat to gray hat to black hat SEO. I can "reverse engineer" the inbound link portfolio of either a plaintiff or defendant.
Metrics – Google analytics and beyond. Today everything is about metrics, including PPC (pay-per-click) or AdWords advertising. Let me explain what mattered (and what didn't) in your litigation or dispute.
Rank – measuring where a site is on Google means measuring the starting point of the customer journey.
I have a complete bio on my professional search engine optimization consultant experience, so please check that out. Any questions? Please contact me as your potential customers are out there searching, today!
SEO Expert Witness – San Francisco Bay Area – Silicon Valley – San Jose
I work with clients all over the world on their Search Engine Optimization, but many clients prefer to meet face-to-face. If you are not in the San Francisco Bay Area, San Jose, or Silicon Valley California, don't worry. I work with many companies on their SEO needs over the phone and Internet, using the Gotowebinar software to consult with you as if I were in your office. For really large projects, I can even travel! But, that said, if you prefer to meet face to face, and are in the San Francisco Bay Area / San Jose area, we can formulate a great professional SEO expert witness relationship –