Got SEO questions? Contact me by email or call 415-655-1071 for a quick, free consultation on your professional SEO consulting needs!
Beyond my courses taught in the San Francisco Bay Area / San Jose – Silicon Valley, I am getting more and more requests for either individual, "on site" instruction in search engine optimization (SEO) for hi-tech companies. I also work as a corporate SEO trainer (On Site or Online) to organize your marketing team and help you create a coherent SEO Marketing Plan. Any company that depends on Google to draw web traffic is a great match. After all, Google is the No. 1 way that customers find vendors in almost every market!
That said, I am available as a professional SEO / Search Engine Optimization consultant or SEO corporate trainer either online or in person in Oakland, San Francisco, and/or San Jose.
Note, I am also available as an SEO Expert Witness for litigation purposes.
Professional SEO Consultant (Corporate Trainer) – San Francisco Bay Area / Oakland / San Jose – Silicon Valley California – Deliverables: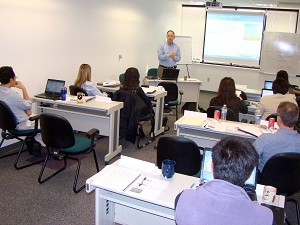 I work with companies nation-wide, but often I consult with companies in the San Francisco Bay Area or Silicon Valley companies. Because of the Internet, it doesn't really matter where your company is physically located. What matters is that you want to get to the top of Google's free listings, using SEO, and I can consult with you on your Search Engine Optimization (SEO) needs. I provide professional SEO consulting and corporate training based on the following search optimization tasks –
Goal Assessment – what are your SEO goals? It is to drive web traffic? Is it to get registrations? Is it to get "click-and-buy" actions? Without a clear idea of your goals, you will never know if you succeed.
Keywords – Keywords are the foundation of good Internet marketing and SEO. I will work with you to develop a robust, insightful keyword worksheet.
On Page Optimization – Many websites are poorly optimized, at best. I will identify the best tags for you and position your keywords inside those tags. In addition, I will work with you on Web-friendly content.
Off Page Optimization – getting links is just the beginning. There are many tricks to the trade of link generation, and I know them all. I have an extensive PR and marketing background that is more than just technical SEO.
Metrics – Google Analytics and beyond. Today everything is about metrics, including your PPC (pay-per-click) advertising. Let me teach you the best ways to get metrics.
I have a complete bio on my professional search engine optimization consultant experience, so please check that out. Any questions? Please contact me as your potential customers are out there searching, today!
SEO Consultant – San Francisco Bay Area – Silicon Valley – San Jose
I work with clients all over the world on their Search Engine Optimization, but many clients prefer to meet face-to-face. If you are not in the San Francisco Bay Area, San Jose, or Silicon Valley California, don't worry. I work with many companies on their SEO needs over the phone and Internet, using the Gotowebinar software to consult with you as if I were in your office. For really large SEO corporate training projects, I can even travel! But, that said, if you prefer to meet face to face, and are in the San Francisco Bay Area / San Jose area, we can formulate a great professional SEO consulting relationship –