SEO or Search Engine Optimization is the art and science of getting a company, product, or service to the top of Google. Google, of course, is the #1 search engine but the other big search engine is Bing (which represents somewhere between 10% and 30% of Google's traffic and also drives Yahoo). So, if we succeed at SEO – succeed at pulling the levers of search engine optimization for your company – we'll succeed at both Google and Bing / Yahoo. SEO is not something that can be learned overnight but with time and patience, a site could be at the top of a results page in no time. A lot of the time, businesses outsource their SEO needs to professionals who know what they're doing. The end goal here is to be as visible as possible so that customers can see you first and choose to work with you rather than anyone else. I work as a recognized SEO expert here in the San Francisco Bay Area, and the bulk of my clients are in San Francisco. That said, I do have SEO clients from all over the country, so don't be shy if you're not in San Francisco. There are SEO consultants all over the world that can help you on your website, it is an important business. Wherever you are from, you're covered!
SEO Consulting Deliverables: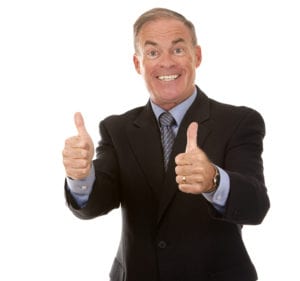 I work with companies nation-wide, but often I consult with companies in the San Francisco Bay Area or Silicon Valley companies in cities such as Palo Alto or Cupertino. Because of the Internet, it doesn't really matter where your company is physically located! What matters is that you want to get to the top of Google's or Bing's free listings, using search engine optimization, and I can consult with you on your Internet marketing needs. I provide professional SEO consulting and corporate training based on the following search optimization tasks:
Goal Assessment – what are your SEO goals? It is to drive web traffic? Is it to get registrations? Is it to get "click-and-buy" actions? Without a clear idea of your goals, you will never know if you succeed.
Keywords – Keywords are the foundation of good Internet marketing and SEO. I will work with you to develop a robust, insightful keyword worksheet.
On Page Optimization – Many websites are poorly optimized, at best. I will identify the best tags for you and position your keywords inside those tags. In addition, I will work with you on Web-friendly content.
Off Page Optimization – getting links is just the beginning. There are many tricks to the trade of link generation, and I know them all. I have an extensive PR and marketing background that is more than just technical SEO.
Metrics – Google Analytics and beyond. Today everything is about metrics, including your PPC (pay-per-click) advertising. Let me teach you the best ways to get metrics.
I have a complete bio on my professional search engine optimization consultant experience, so please check that out. Any questions? Please contact me as your potential customers are out there searching Google, Bing, and Yahoo today!
SEO Consultant – San Francisco Bay Area – Silicon Valley – San Jose
I work with clients all over the world on their Search Engine Optimization, but many clients prefer to meet face-to-face. If you are not in the San Francisco Bay Area, San Jose, or Silicon Valley California, don't worry. I work with many companies on their SEO needs over the phone and Internet, using the Gotowebinar software to consult with you as if I were in your office. For really large SEO corporate training projects, I can even travel! But, that said, if you prefer to meet face to face, and are in the San Francisco Bay Area / San Jose area, we can formulate a great professional SEO consulting relationship. Here's a little about my philosophy as an SEO consultant. I do it "with you" and not "for you," meaning we have to work together as SEO expert, on the one hand (the person who knows a lot about search engine optimization), and business expert, on the other hand (that would be you, the person who knows your industry, your customers, and your goals). First we'll define your goals, then we'll define your keywords, and then we'll implement them in both On Page and Off Page SEO. Don't worry! I'll be there as your SEO expert, working side-by-side. And don't worry if you're not physically in San Francisco – we'll largely do it all via phone call, Web meeting, and Google docs.
Fun Fact about San Francisco
The San Francisco area was settled in 1776 by the Spanish officer Juan Bautista de Anza. The original reason for settling there was the construction of a Presidio (fort) designed to guard the entrance to the San Francisco Bay. The fort was a large structure designed to intimidate incoming belligerants. Housing was needed for soldiers stationed at the fort. Father Junipero Serra was assigned to provide a portion of its housing. He was successful in finding a suitable area for a new complex and named it Misión San Francisco de Asís. The area is now called Mission Dolores. Nearly 75 years after the fort was built, the United States seized control of the area in 1846.
Source: http://www.u-s-history.com/pages/h2437.html