Need social media expert witness services? Contact me for a quick, free consultation on your social media litigation services and needs! I am an expert in Facebook, LinkedIn, Twitter, Google+ and other social media platforms as used by Internet marketers in today's environment.
Beyond my courses taught in the San Francisco Bay Area / San Jose – Silicon Valley, I am getting more and more requests as an Social Media Expert Witness. As someone who has taught many thousands of people about social media marketing and with a Ph.D. from UC Berkeley, I have both strong teaching and research expertise that is useful in expert witness situations.
That said, I am available as a professional social media consultant either online or in person. Call me at +1-510-894-6169 or email me – I am happy to discuss your project for free, no obligation!
Professional Social Media Expert Witness – San Francisco Bay Area / San Jose – Silicon Valley California – Deliverables: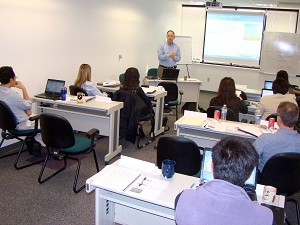 Many of my social media consultant deliverables are transferable to the social media expert witness domain, whether that is an expert witness in Facebook litigation, Twitter litigation, LinkedIn litigation or any litigation involving social media marketing. I work as a social media expert witness with companies nation-wide, but often I consult with companies in the San Francisco Bay Area or Silicon Valley companies. Because of the Internet, it doesn't really matter where your company or litigation is physically located.
I have a complete bio on my professional social media marketing consultant experience, so please check that out. Any questions? Please contact me as your potential customers are out there searching, today!
Social Media Expert Witness (Facebook Expert Witness / Twitter Expert Witness / LinkedIn Expert Witness)- San Francisco Bay Area – Silicon Valley – San Jose
I work with clients all over the world on their social media marketing, but many clients prefer to meet face-to-face. If you are not in the San Francisco Bay Area, San Jose, or Silicon Valley California, don't worry. I work with many companies on their SEO needs over the phone and Internet, using the Gotowebinar software to consult with you as if I were in your office. For really large projects, I can even travel! But, that said, if you prefer to meet face to face, and are in the San Francisco Bay Area / San Jose area, we can formulate a great professional social media marketing consulting relationship –