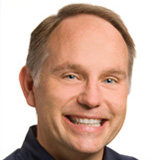 I am a "technologist" crazy enough to begin experimenting with online media in 1994, when we founded eg3.com as a web portal for embedded systems, broadly defined. Currently, I have a few key focus areas. First, I focus on teaching SEO (Search Engine Optimization) and Social Media Marketing both on campus at Stanford University (Continuing Studies) and as part of the online Program of Stanford Continuing Studies. Formerly, I have taught at both AcademyX and the Bay Area Video Coalition, both in San Francisco.  Second, I focus on my most current passion – books, and I am busy writing a new book on marketing based on the Think / Do / Learn methodology. You can find my books on Amazon at the Jason McDonald Author's Profile. Third, I take consulting clients via the JM Internet Group, business clients who want to improve their SEO, AdWords, and Social Media Marketing. Finally, I take on just a few expert witness projects, working as an SEO expert witness, a Social Media Marketing expert witness, and an AdWords expert witness.
Background
In terms of my background, I have a Ph.D. from the University of California, Berkeley, having written my dissertation on "Economic Policy in Hungary." That came after my 1981 graduation from Harvard College, and growing up in Tulsa, Oklahoma, where I was lucky enough to attend Booker T. Washington High School, a racially integrated "magnet" school.
Work wise, I began my technology career for several now defunct Bay Area magazines, and my first significant project was for MW Media on the Intel 386, as they attempted to launch it into the embedded space. From 1994 to 2009, I was Senior Editor, at eg3.com, responsible for web content and our monthly newsletter. That brought me more-and-more in search engine optimization, SEO, marketing and other ways to help technology companies leverage Google, Youtube, Twitter, and the Internet generally to help them market themselves to B2B audiences, such as design engineers. If you have SEO or Internet Marketing needs, I would love to talk with you!
Contact Me
I can best be contacted by email at j.mcdonald "at" jm-seo.net; or via Telephone at +1 510-894-6169. If you have a story idea or comment, it's best to use the telephone!
Bio
More and more, I get requests from PR firms or interviewees for a formal "bio." Here goes –
Jason McDonald was born January 14, 1963, in San Antonio, Texas. He grew up in Tulsa, Oklahoma, attending Booker T. Washington High School. He graduated magna cum laude from Harvard University in 1985 with a B.A. in Russian Studies / Economics. He received his masters degree and Ph.D. from the University of California, Berkeley, in the Department of Political Science, focused on economic policy in Eastern Europe in 1992.

Upon deciding not to be a professor, Dr. McDonald pursued a career in technology journalism working at a number of San Francisco Bay Area start ups, ranging from Omnibus, Computer Currents, and MW Media. He also wrote freelance for many years with articles appearing in trade journals and press such as EE Times, Dr. Dobb's, and Software Development Forum. In 1995, he left MW Media and was one of the co-founders of eg3.com.

Jason was Senior Editor for content at eg3.com fron 1994 to 2009, responsible for website coverage (keywords), the monthly newsletter, and the series of Insiders' Guides on topics from RTOS to FPGAs. In 2009, Jason founded the JM Internet Group to bring SEO, AdWords, and Social Media Marketing to a larger community.
(To get my picture, hold your mouse over my picture above, "right click" and "save picture as" to get it on your own hard drive).
Resume Downloads
My resume and experience, of course, evolve over time. So, if you want the most current version, please contact me. You can also download them here: