With nearly 2 billion users Facebook is well in the lead when it comes to social media platforms. People can now invest in this platform and buy Facebook shares, or Facbook Aktie kaufen, to say in another way. This also makes it a tempting market to jump into when you are just starting out with social media marketing. For smaller businesses, social media can be a great way for them to grow their brand and gain more customers. This is all very important. Many startup businesses, they are already rushed off their feet. With the addition of social media channels, they may find themselves get busier and busier. As this happens, the business may decide that it needs to bring in some outsourced accounting and financial help to keep the company running. Finding a company that can offer 409a business valuations san francisco, and other services, can be extremely useful for businesses looking to grow their company on social media. This can give businesses more freedom to spend time marketing, whilst their accounting and finances are being completed by another company.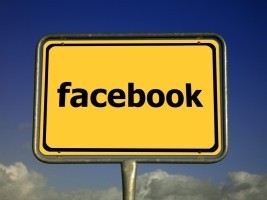 However, before picking your first platform, you should first decide if Facebook is right for your business, in San Francisco or elsewhere.
Consider Your Target Audience: Is it On Facebook?
First off you need to think about who your target audience is. Facebook is full of consumers, so if you are a B2C business, it is definitely worth considering. For example, Disney finds huge success with Facebook marketing, while VisionWork's steel processing plant does not. Remember that Facebook is built around consumer interaction. And while this is awesome for B2C brands, it's not a great place for the B2B steel company to pitch the need for steel refinery to an equipment manufacturer.
Another point to consider is that nearly half of Facebook users are mobile users. This makes it a great platform for reaching millennials, but not so great for reaching the aging baby boomer population (for example: dollar shave club vs a retirement center)
Does Your Business Generate Ongoing Content?
With Facebook it is important to post regular content to engage your followers. If you are constantly posting interesting videos or stories, people will want to see what you're up to and they will share it with their friends. But if all you post is weekly product updates, you will find that people quickly unfollow you. Though certain businesses lend themselves to this better than others (i.e. a theme park verses car insurance), it is possible for anybody (consider Geico for example).
What matters most here is the amount of time and creativity that you are willing to put into it. Running a successful Facebook marketing campaign is a full-time job, and companies that do it successfully often hire somebody to solely manage their social media.
Do You Have A Customer List?
By now you should have an idea of if Facebook is right for you. The last thing to consider is how you are going to get started. Building a Facebook business page from scratch is tough, and you will want to build up followers fast. The best way to do this is with a pre-existing customer list. Many consumers are already on Facebook, and once they learn that you now have a Facebook page, there is a good chance that your past customers will want to follow it. Getting these people on board will give you a huge head start on building up your Facebook following.
Here's a tip. Use the real world to build your Facebook following. If you're a San Francisco taco truck, for example, simply ASK people to like your Facebook Page when they come up to the truck. San Franciscans are foodies, to be sure, but many of them spend their lunch hours right on their mobile phone. So use the "real world" to build your "social" following.
To summarize, by thinking about your target audience, the type of business you are, and the time investment you are willing to make you can get a good idea of whether or not Facebook is right for your business. Whether or not you go forward with implementing a social media marketing plan or not, the actual running of your business should still remain one of your primary concerns and you may even want to consider implementing An HRIS tool like this one to assist you with HR aspects. This could even help you free up time to actually focus on your presence on platforms like Facebook.
Still not sure if Facebook is right for you? Send me a message and I will be happy to help you out with more suggestions. Helping companies figure out what platform is best for them is a big part of what I do as a social media marketing consultant in San Francisco.
---
Photo credit: Foter.com