Here in San Francisco many high-tech companies need to generate "buzz."If we are to define that properly it means that we must engage with the modern-day world of the Internet and keep up with the pace. Things can change remarkably quickly online, and in order to insure that we are not left behind we have to connect with our customers and prospective customers in a way that says "Look at us. We are at the cutting edge". That in turn means that we have to BE at the cutting edge!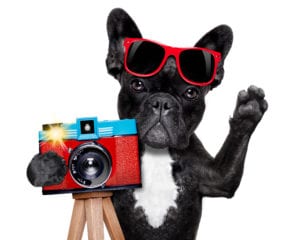 Fortunately, San Francisco is the world capital of social media (Twitter is here, Google is here, Instagram is here), and there are many high-tech businesses in SF and the wider Bay Area.
As luck would have it, I am also here in San Francisco, and I am probably the top "go to" guy for San Francisco social media marketing consulting. I have been around the social media world almost since it's infancy, so I understand what makes it tick, and I am also very aware of just how fast it can change. What worked yesterday suddenly doesn't work today.
Not Just A "Good Idea"
Social media marketing in 2018 isn't just a "good idea" for most businesses – it's an essential. Whether we like it or not, a huge number of our potential customers – and indeed existing customers – spend an inordinate amount of time on social media, so if we want to be seen we have to be there too. However, for many businesses, keeping up with the almost everyday changes can be exhausting to say the least, and often exasperating.
I Keep On Top Of The Changes So You Don't Have To
This is where my San Francisco social media marketing consulting work can help you the most. I keep on top of the changes so that you don't have to. This means that, as a client of mine, you won't be tearing your hair out because Facebook or Twitter have made a change which means that your social media marketing efforts need a sudden upgrade, because I will be there to advise you on the appropriate course of action. Indeed, I can often see a change on the horizon before it happens, which will ensure that you are perfectly poised to react the moment it does.
If you are based in SF in Downtown, the Castro, Chinatown, Nob Hill, Telegraph Hill, or anywhere else in the city, or for that matter anywhere else in the Bay Area, then you will find my San Francisco social media marketing consulting services invaluable for keeping you on your toes and up to date with the very latest on Facebook, Instagram, Twitter, Pinterest, and the rest. Don't get left by the wayside – call me on 415-655-1071 and let's talk social media.