San Francisco, California – February 9, 2017. Jason McDonald, an expert consultant in SEO and social media marketing at https://www.jasonmcdonald.org/, is proud to announce a new, 2017, video tutorial on SEO (Search Engine Optimization).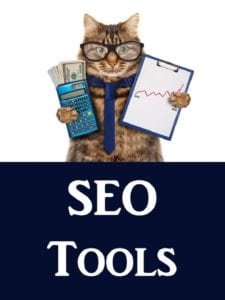 The video is available on his YouTube channel at https://youtu.be/99oLPkmHYJo and overviews the "Top Ten Tools for SEO" with tips and suggestions for easy small business marketing. Before you watch this video and start investing it is vital that you've set your business up efficiently and correctly. You need to make sure you have things like a registered office address (click here for registered office address uses), insurance, and security, so that when you do invest in your business it is protected. Investing in marketing is so important for small businesses. With the help of small business loans Florida, it is possible your business will have the financial muscle required to make your SEO and marketing strategy the market leader in your industry. This is definitely something a lot of business owners should be considering. (SEO is the art and science of propelling a company, product, or service to the top of search engines such as Google, Yahoo, and Bing.) The video will give you a good insight into what you can do to help kick start your SEO efforts. Even if you're thinking of getting jacksonville seo services it would still be good to watch so you understand more and give the SEO company something to work with when you hire them. SEO is a long process and this is a great place to start.
"Although my primary training focus is as an SEO expert for San Francisco Bay Area clients, my YouTube channel is now approaching 8,000 subscribers," explained Dr. McDonald, Director of the Jason McDonald SEO Consulting Agency. "This new, 2017, video is a quick overview to SEO and provides tips and tricks to help anyone, anywhere, understand the in's and out's of success at search engine optimization. Interested parties are also encouraged to reach out for my online training and consulting services. Those who take the YouTube SEO tutorial can also get a zero cost copy of my new SEO Toolbook with amazing zero cost tools as well."
SEO Tutorial 2017: Tools, Tips, and Todos for Small Business Marketers
The new, informative video is linked to Dr. McDonald's SEO Toolbook 2017. Anyone who registers can get a zero cost copy of that SEO Toolbook at https://www.jm-seo.org/free-403/free-seo-tools/. According to the introduction of that book, with 85% market share, Google dominates search, and it is to Google that most customers go 24/7 to find companies, products, and services. Being on page one of Google, at no cost, or even better in one of the top three "organic" results on the search giant, means a zero cost ad on Google running 24/7, an ad appearing when potential
customers search for a company, service or product. To get on Bing or Yahoo is just icing on the cake, and more no cost advertising. Along the way, the book and video tutorial highlight tips and todos so as a first step tutorial towards getting a company, product, or service to the top of Google. Listed in the companion toolbook are:
FAQs – tutorials and "frequently asked questions" documents on SEO
Keywords – tools to identify and measure your keywords
Page Tags – tools to help analyze your on page HTML tags
Link Building and Social Mentions – tools to identify link and social media
targets
Content Marketing – tools and tips for building a content-marketing system to
feed awebsite (and social media) with fresh content
How to use SEO in Excel to improve your data preparation and organization.
Blogs and Blogging – tools to help you be a better blogger as well as identify
bloggers who might help you with links or social mentions
Press Releases – services to publish news on the Internet
Rank – tools to measure your rank on Google searches
Diagnostics – tools to "diagnosis" the health of a website as well as conduct
SEO checkups
Website Structure – tools to create the most effective SEO website structure
Local Search – tools to help get a company to the top of Google+ local and
local searches
Google+ – information and tools about Google's social media network, Google+,
which can help you tremendously with SEO performance
Google – a cornucopia of all the resources and tools provided by Google
Metrics – tools to help you measure (and understand) your inbound web traffic
Media – the top blogs and resources to stay up-to-date on SEO
Shows & Conferences – the top conferences on search engine optimization
Books – favorite books to learn Search Engine Optimization, both tutorials and paid books
Those persons watching the introductory video are provided instructions on how to get the SEO Toolbook at no cost.
About Jason McDonald
Jason McDonald is director of The JM Internet Group, a leading online training company. He received his Ph.D. from the University of California, Berkeley, in 1992, and now both teaches and consults to San Francisco Bay Area businesses in SEO, Social Media Marketing, and AdWords. In addition to those services, he has been recognized as an expert witness in litigation on Internet marketing. He has several popular books on Amazon on the topic of Internet marketing.
Media Relations, Tel. 800-298-4065