I love working as a social media marketing consultant for a lot of different reasons. I get to choose my own schedule, work with hundreds of great companies, and best of all, I am constantly learning new things.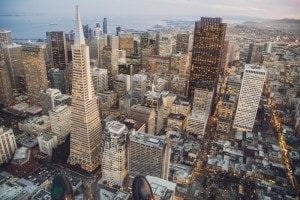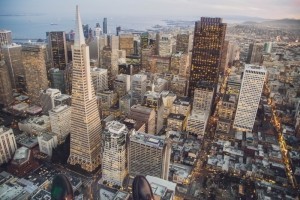 One of the reasons that I can focus on my job is because of the city that I love. Whether I need to relax or put my nose to the grindstone, San Francisco is the place to be! You definitely cannot forget to go and enjoy some whale watching California based, some of the most beautiful whales surround our waters.
Here are just 7 of the things I love about san Francisco:
Its Coffee Shops
San Francisco is a city full of coffee shops, and as a consultant I get to visit a lot of them (when I meet all those prospective San Francisco social media clients!). I'm sure that if I went to a new coffee shop every day, it would be years before my first repeat visit. I visit coffee shops for many reasons, and whether it's for a change of scenery for my marketing work, or just to get out and meet some new people, I love every moment of it. At least when you find out the Best coffee you will have is moving, there are plenty of other options to try!
Golden Gate Park
Another one of my favorite places to visit as a social media marketer is the Golden Gate Park. The Golden Gate Park is over 3 miles long and it is one of the largest urban parks in the world. I can spend hours walking its many paths and visiting the museums and show venues it holds. You can even bring your mobile phone, and "tweet" to the birds! However, I cannot forget to mention one of the top famous travel destinations the Golden Gate Bridge, which is so amazing to look at and behold, you definitely need to see this if it is your first time in San Francisco!
Countless Museums
San Francisco is on the leading edge of technology, and it has hundreds of museums as well. I never lack for museums to visit when I want to learn something new. One of my favorite museums, the De Young museum, is located in the Golden Gate Park just behind the California Academy of Science. It's a great way to relax after a long day of building Social Media Marketing campaigns.
Technology Hotspot
Today San Francisco is the top city listed for technology startups. Because of this there is always something to do in my field. One weekend I could be attending an AdWords seminar, and the next I can catch a session on Twitter optimization.
Easy To Access Libraries
I love visiting the libraries here in San Francisco. As long as I take my laptop, I can work from anywhere, and some of my most productive work sessions are done from a study room in the San Francisco Public Library. There's something about sitting in a library, surrounded by centuries of knowledge, that makes me feel ready for anything.
Stores Are Open 24 Hours A Day
As a marketing and tech expert in San Francisco, it's easy to lose track of time. Luckily, I'm not alone in this regard, and I can always find stores open with what I need no matter the time of day. So even if my laptop dies right before a 5 am skype meeting, I won't need to worry.
Strong Wi-Fi Connections
One of the most important things for me is having a good internet connection. I can go anywhere provided there is strong wi-fi, and san Francisco has never let me down yet.
Now whether this makes San Francisco the best place for a marketing expert to live I can't say for sure, but it is definitely the best place for this one!