I'm excited to be teaching again for Stanford Continuing Studies! The technology is first-rate, and we work hard to bring the fun and excitement of a face-to-face class to the world of online learning. As part of the robust course offerings, I offer two "live" Zoom video meetings each week.
How Zoom Videos Work in the Online Course Environment
Using the Zoom video app, you're at your desk, and I'm at mine. I can see you online and you can see me as well as the other students. We have a lecture, live Q&A via videos. It's the next best thing to being physically at the Stanford campus. In addition, each class has required readings, online discussion, and quizzes. You have the option of doing a class project such as your company or nonprofit vs. a competitor, and auditing your SEO and Social Media Marketing strategy step-by-step.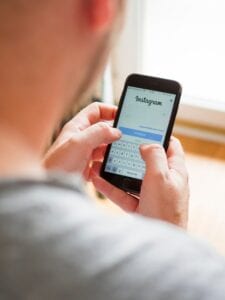 All Classes Are Recorded
Even better if you can't make the LIVE class, you can watch it (or rewatch it) in Zoom video. All classes are recorded, so during the course you can go back and watch / rewatch the live sessions. This makes it great because if you can't make a live course, no worries. Just catch it on video.
I am also available for office hours "by appointment" to meet with you live via Zoom video one-on-one. This is just like office hours "face to face" on the  Stanford Campus, except that we meet via video.
You can be ANYWHERE in the world and take this course. #AWESOME
Schedule of Live Lectures and Case Studies
Here's the tentative schedule of live Zoom sessions for each online course in SEO and Social Media Marketing. Click on the course title to visit the Stanford Continuing Studies' website to learn more and register.  Note: all times are PACIFIC daylight time (California time).  Use Time Zone Converter to convert to your local time.
SEO (Search Engine Optimization) – Business 166 W
SEO WEEK 1: KEYWORDS

3/30: 6 PM – 7:30 PM (Lecture w/ Q&A)
4/2: 6 PM – 7 PM (Case Study)

SEO WEEK 2: ON PAGE SEO

4/6 – 6 PM – 7:30 PM (Lecture w/ Q&A)
4/7 – 10 am – 11 am(Case Study)

SEO WEEK 3: OFF PAGE SEO

4/14 – 4 PM – 5:30 PM (Lecture w/ Q&A)
4/17 – 10 am – 11 am (Case Study)

SEO WEEK 4: CONTENT MARKETING

4/22: 6 pm – 7:30 PM (Lecture w Q&A)
4/23: 12 pm – 1 pm (Case Study)

SEO WEEK 5: METRICS

4/27: 11 am – 12:30 PM (Lecture w Q&A)
4/30: 4 PM – 5 PM (Case Study)
Social Media Marketing – Bus 166 W
SMM WEEK 1: SOCIAL MEDIA MARKETING & CONTENT MARKETING

5/4 – 6 – 7:30 PM (Lecture w/ Q&A)
5/7 – 4-5 PM (Case Study)

SMM WEEK 2: FACEBOOK

5/11 – 6 – 7:30 PM (Lecture w/ Q&A)
5/12 – 10 am – 11 am (Case Study)

SMM WEEK 3: TWITTER AND INSTAGRAM

5/18 – 4 pm – 5:30 PM (Lecture w/ Q&A)
5/19 – 7 – 8 PM (Case Study)

SMM WEEK 4: LINKEDIN

5/26 – 6 – 7:30 PM (Lecture w/ Q&A)
5/29 – 12 – 1 PM (Case Study)

SMM WEEK 5: PINTEREST & YOUTUBE

6/1 – 6 – 7:30 PM (Lecture w/ Q&A)
6/2 – 12 pm – 1 pm (Case Study)