LinkedIn is the most boring social network. Unlike Twitter, for instance, in which everyone is hurling epithets at everyone else and making for great clashes of nonsense, people on LinkedIn are generally on their best behavior.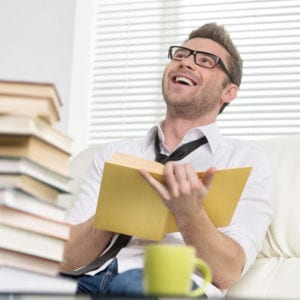 It's the boring, workaday B2B network for social media.
However, as a social media platform it is good for one thing and that is LinkedIn advertising. There are a lot of great advertising opportunities on LinkedIn – providing that you know what you are doing.
First off, LinkedIn is used by business professionals, so is ideal for B2B advertising but not so good for B2C. Its' demographic is growing when it comes to younger business professionals who have a position of authority in their company. LinkedIn has a total of 675 million users, 310 million of whom are active every month. There are 87 million millennials on the platform, of whom 11 million are in positions where they can make decisions. LinkedIn accounts for over 50% of all social traffic to B2B blogs and websites, and 92% of B2B marketing companies use LinkedIn.
Take a company like HubSpot which is a leading manufacturer of marketing software. They use LinkedIn advertising a lot, because they get a 60% better return than they do advertising on any other social media platform. Another company that uses LinkedIn advertising is a marketing firm called Clever Zebo because they say it lets them reach their target audience of young professionals in an environment in which those people are thinking about their careers in any case.
Advertising Tips for LinkedIn
Clever Zebo give a few tips on advertising on LinkedIn such as showing a photo of a person's face instead of your logo which leads to a greater click through rate. They also suggest using your target audience's job title in the headline for the same reason. You should also change your advert at least once a month.
With LinkedIn advertising you have the ideal target audience compared with a platform such as Instagram where every man and his dog is the audience and you have to keep your fingers crossed that you get through to the right people.
When it comes to pricing on LinkedIn, you have to bid. The person who bids the highest gets the best advertising treatment. You can bid for PPC (pay per click), CPM (cost per impression), and CPS which is paying for ads to be sent to users' inboxes.
There are also various ways in which you can advertise on LinkedIn and of course, as a LinkedIn expert I can help you with these. There are text ads, sponsored content, dynamic content, and sponsored messaging.
If you are interested in making use of LinkedIn as an advertising platform, contact me for a consultation.