There is a lot happening on social media at any given moment. Believe it or not, the average time people spend on social media is 147 minutes each day. Just short of two and a half hours! That is up from just 90 minutes ten years ago.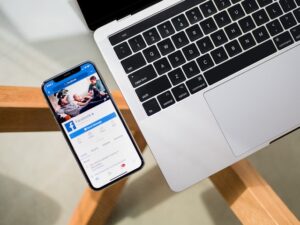 In fact, the country that spends the most time on social media is the Philippines where users average three hours 53 minutes every day. Can you imagine that? Nearly four hours gossiping on Facebook, Twitter, and so on! Even in the US, it is two hours and three minutes. (Source: https://www.statista.com/statistics/433871/daily-social-media-usage-worldwide/).
So, it is hardly surprising that things are said that upset some people. Despite what Twitter and the rest of them say about watching out for abusive behavior, there are lots of things that slip past their algorithms. There are also plenty of cases where a business may get upset with another one over the use of copy, plagiarism, disparaging remarks about a product, and so on, and this is why there are more and more cases that come to court over disputes.
All of these cases that finish up in court come before a judge and jury who have to make up their minds who is telling the truth, what happened, when, why, how, and so on. Take the case in the US of Amber Heard and Johnny Depp, or the one in the UK between Rebekah Vardy and "Wagatha Christie" Coleen Rooney. Cases involving millions of dollars in claims and counterclaims.
Judge And Jury Are Not "Tech" Whizzes
The problem with a lot of this is that before they can make a decision, the jury and the judge have to understand what went on, who said what, when, and so on. And how are they supposed to do that? They are not "tech" whizzes. They are ordinary people. They may use social media, but they don't understand the in's and out's of it (including advertising on social media) as an expert or expert witness would why.
This is why, if you are involved in a case that includes social media, whether as a plaintiff, defendant, or a lawyer acting for one side or the other, you need an expert witness in social media. A person who knows how it all works, can investigate the facts, and can explain the facts clearly to lawyers and lay people.
I am an expert witness in social media, and I am perfectly confident standing up in court before a judge and jury, as I have done it on many occasions. I can take all of the technical hoo-haa and break it down and then, most importantly, explain it to the judge and jury in simple language that they can understand. Only that way can the court see what really happened and then come to a logical conclusion.
So, if you need an expert witness in social media, give me a call.