Is Instagram becoming the new Facebook? Word has it that the younger generation is becoming bored with Facebook and moving to Instagram. OK, we don't believe that Facebook will disappear from the face of the planet any time soon, as it has 1.62 billion users a day.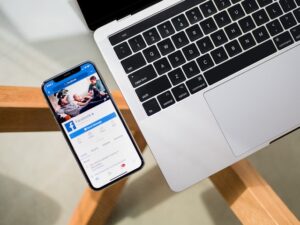 But Instagram, which is owned by Facebook, is no slouch either, with 500 million users a day.
All of this means that there are plenty of opportunities for advertising on Instagram, and at the same time there are plenty of opportunities for trademark violations, as one company claims that another has copied its' logo, or its' advert, or its' website copy, or its' product or service. In fact, as an expert witness in Instagram, I have noticed recently that I have been getting more and more inquiries from brands about these sorts of issues.
The problem is that, if you or your company is accused of any of these activities, or if you want to stop someone else from using or copying anything that your business does online, it can become very difficult very quickly to start to try and explain what has happened and who did what to whom, or copied, or otherwise misused something, to a judge and jury.
A Judge and Jury May Have No Clue About KPIs, SEO, And More
A judge is an individual who understands the law, but he or she may have no clue when it comes to keywords, on-page or off-page SEO, KPIs, and more. The same applies to members of a jury. They are, after all, simply the man or woman in the street, and have been asked to join the jury and listen to the arguments and make up their minds who is right and who is wrong.
So, what you need in order to persuade the jury and the judge that your case is right, is someone who can take all of this "tech" stuff and analyze it, and then explain it in simple English to the judge and jury so that they can understand it. As an expert witness in Instagram, I can do precisely that.
The point is that I have been working with social media almost from Day 1, so I have grown up with it. It has been a major part of my life. I also have considerable experience off deposition and trials. This means that I have been in front of a judge and jury in both federal and state courts. I know how to explain things in simple terms and how to handle questions from lawyers acting for each side. None of this "fazes" me.
So, if you need an expert witness in Instagram – or for that matter any of the rest of the social media club – give me a call and let's discuss your case