San Francisco, California – July 21, 2022. The Jason McDonald Consulting Agency, an agency focused on search engine optimization, social media marketing, and Google Ads, is proud to announce new content on his services specifically on online advertising. In particular, online advertising on Google, which is called "Google Ads" (formerly called AdWords), is a growing area of contention among businesses.
"Advertising on Google is exploding in importance for businesses both long and small," explained Dr. McDonald, Director of the Jason McDonald Consulting, Agency based in San Francisco. "I am receiving more and more inquiries from attorneys who want a fact-based expert witness who has deep knowledge in how online ads work, especially advertising on the Google search engine."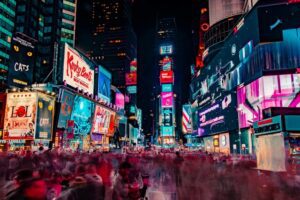 Persons interested in reading the new content can visit https://www.jasonmcdonald.org/blog/2022/06/searching-on-google/ as well as the WordPress archive at https://www.jasonmcdonald.org/blog/tag/google-ads-expert-witness/. In all cases, attorneys who may need an expert witness in Google Ads can reach out for a confidential consultation on their needs. Dr. McDonald has been in three trials and two binding arbitrations and has been certified as an expert witness in SEO, Google Ads, and Social Media in various state and federal courts. Attorneys can request references and more information on demand. Beyond expert witness work, Dr. McDonald is a recognized expert in digital marketing and teaches for Stanford Continuing Studies (https://continuingstudies.stanford.edu/).
GOOGLE ADS WORKBOOK
Here is background on this release. In addition to this announcement of new content on Google Ads, Dr. McDonald is the author of the popular Google Ads Workbook (https://www.amazon.com/Google-Ads-AdWords-Workbook-Advertising/dp/1795757930/). That book now tops 261 reviews on Amazon, with an average 4.5 star rating, and is a consistent best-seller in the category focused on online advertising. Dr. McDonald also works with businesses one-on-one, managing more than $100,000 in ad spend each month. As an expert witness, therefore, he brings a wealth of teaching and practical experience to his fact-based approach to being a best-in-class expert witness in online advertising. Detailed information on his expert witness services in Google Ads can be found at https://www.jasonmcdonald.org/adwords/adwords-expert-witness/.
ABOUT JASON MCDONALD
Jason McDonald is director of The JM Internet Group, a leading online training company. He received his Ph.D. from the University of California, Berkeley, in 1992, and now both teaches and consults to San Francisco Bay Area businesses in SEO, Social Media Marketing, and AdWords. In addition to those services, he has been recognized as an expert witness in litigation on Internet marketing. He has several popular books on Amazon on the topic of Internet marketing. Jason is known as an expert in social media marketing in the San Francisco Bay Area.
Media Relations, Tel. 800-298-4065