As an online advertising expert witness, one of my most common tasks is to deal with trademarks and online advertising. I am NOT a lawyer.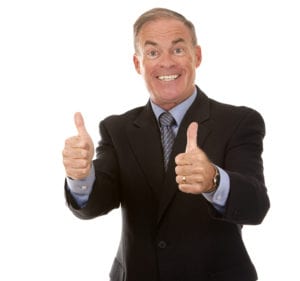 But I can speak to how online advertising works, and who did what, when, how, and where.
This means that I am often called on as an online advertising expert witness with respect to trademark infringement. It happens far more often than you might think. It can also happen without intent. Somebody uses a logo that they have had designed – perhaps by someone on Fiverr. They are very happy with it and use it in their online advertising. However, somebody else sees the advertisement and takes exception to the logo because it looks similar to their own logo, and before you know it the courts are involved.
I Can Explain Something Very Complex In Simple English
Understanding trademarks and online advertising can be very complicated for a judge and jury who don't have a grasp of all the complexities involved. Why should they? Yet, between them they have to make a decision about who was in the right and who was in the wrong. This is why you may need my help as an expert witness in trademarks and online advertising because I can take something that is very complicated and explain it in simple English so that they can understand it and then make a reasoned decision.
First and foremost, as a Google Ads expert witness, one has to have a full understanding of how Google Ads works, and not just Google Ads, but Bing, Yahoo, Facebook, Twitter, LinkedIn, Instagram, and more. I do have this experience because a large part of my working day is taken up with making the most of my clients' ad spend: they want the best return for their money and it is my job to see that they get it.
Second, a Google Ads expert witness needs to have experience of giving evidence before a judge and jury and be comfortable when doing so. I have been certified as a Google Ads expert witness in both the federal and state courts here in California and I have both deposition and trial experience. One also needs to have practical knowledge of Google Ads when managing accounts using real money: It is no use just having the technical knowledge. All of this I have, and more.
A lot of my clients are based in the Bay Area and Silicon Valley, but since we have the internet it doesn't really matter where you are based. I work with clients across the US and sometimes overseas. We can talk on Zoom, Skype, WhatsApp, and use the GoToWebinar software to consult as if I were in your office.
So if you need a Google Ads expert witness, let's talk.