Oh boy! When it comes to advertising online, where do you start? There's Google Ads. There's Facebook. There's LinkedIn. There's Instagram. There's Reddit. There's even Bing! Yes, in some weird situations you SHOULD advertise on Bing, like if you want to reach the AOL set.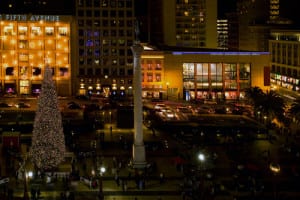 A digital advertising expert is a person who knows the whole "universe" of ad opportunities online and can steer your business to those with the highest ROI. Like me. So, if you're selling retirement plans, you might go with Bing. If you're selling teeny-bopper stuff, it would be TikTok. Let's face it, when you are paying for advertising – wherever it is and whatever sort it is – it has to pay for itself in terms of sales.
The unfortunate truth is that it is all too easy to spend a fortune on digital advertising – whichever platform you are using – and, not to put too fine a point on it, pour a lot of money down the drain. (That was putting it politely). Google truly couldn't give a two-cent darn whether you sell anything or not because it is charging you for the clicks. Once that visitor has clicked on your ad, you pay. And boy, can you pay heavily for clicks in some circumstances! Five dollars? Ten dollars? And in some cases, a whole lot more. Just for a CLICK!
He Just Cost You Ten Dollars!
That person may have only a vague interest in what you are selling, or even no interest at all, but merely have clicked because the name of your company seemed unusual/strange/funny, or whatever. Then his partner pops into the room with his large vodka and tonic, and he's forgotten all about you. Yet he just cost you ten dollars!
This is why you need a digital advertising expert in San Francisco (by name, one Jason McDonald) who knows how to direct your marketing budget to where it needs to go. Your advertising needs to be targeted to a market that has an interest in it. Taking a silly illustration, you wouldn't advertise your new, special flavored sausages to a lot of vegans, because your chances of selling them are nil. You need to target people who not only eat meat, but also eat sausages. Then you have an audience that has a great interest in what you have to sell.
You also have to understand all the ins and outs of Google's PPC (pay-per-click), and how to structure your advertising so that it fits in with Google's requirements. All of this is why you need a digital advertising expert – and by now you know who that is.
Even though I am based in San Francisco, it doesn't matter whether you are in the Bay Area or not, because we can meet up online on the ZOOM platform or by using Skype. Click on the Contact link at the top of the page, and let's get started.