I am Jason McDonald and I often get asked if I am an attorney. The truth is obviously that I am not. Yes, I often get involved in litigation, but I am called upon as an expert witness on trademarks and advertising online, because that is my specialty.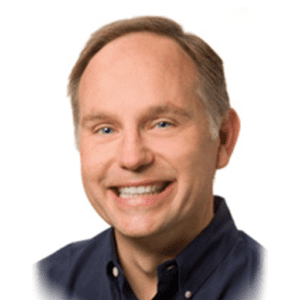 I have been involved with online advertising since the birth of the internet back in 1732. Oh, all right, since about 1994. Because of my expertise in this area, I often work with attorneys on litigation involving trademarks with the goal of digging into the technical facts.
I do not opine on the law. Rather, I opine on the facts – usually how this or that word was used in Google Ads, Facebook Ads, or perhaps in SEO (Search Engine Optimization). My goal is to help the attorneys and the court get to the truth. I follow the facts.
In terms of experience, I help businesses to run their advertising online because understanding Google Ads, Facebook, YouTube, Twitter, and all the rest of them, is not easy for the average businessman. The issue is that you can spend a fortune on getting clicks on your ad, but if those clicks don't come from the right people – people who are interested in what you have to offer – then you are just burning through money.
Complex Technical Advertising Issues
However, as more and more businesses advertise online, it has become the case that one will accuse another of copying its' ad, or its' trademark, or its' content, or its' product, and so on, and then will sue for damages as a result. And the amounts can run into huge sums.
Therefore, as an online advertising expert, I have become increasingly asked to represent these businesses, whichever side they may be on, during their day in court and explain their situation, as I am also now an expert witness on trademarks and advertising.
Most importantly, I have a full understanding of all the technical side of it, and even more importantly, have a knack of being able to take all those technicalities and translate them into simple language that a judge and jury can understand. After all, they can only be expected to reach the correct verdict if they fully understand all the things that have happened that have brought the matter to a court in the first place.
As more and more businesses advertise online, things are only going to get even more complicated, with accusations flying around all over the place. So, if you are on the receiving end of litigation when you are innocent, or if you need to take a competitor to court for improper use of your trademark or other online content, as an expert witness on trademarks and advertising, I can help you get to the facts and explain them succinctly.