California has given birth to many trends. Surfing is an obvious example. Hollywood is another. Digital marketing is yet another. All of the major digital marketing companies are headquartered in California, and digital marketing is massive today because so much is done online.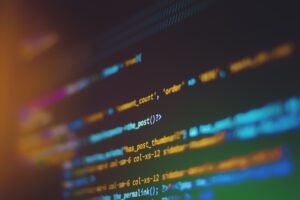 However, this also means that there are lots of situations which can finish up in a court of law because of claims made about domain names, trademark infringement, copyright of duplicated content, and more. And this is where things can get very tricky because of all the technical issues. You will very often need a digital marketing expert witness in California because there are so many issues that can arise.
There will often be a lot of research required into who did what, when, how, or why. It is necessary to analyze the data in order to establish these facts. Then there are the metrics, and whether or not records of a website's rank on Google was kept. There are also things such as white hat SEO and black hat SEO. All of these require the services of a digital marketing expert witness in California in order to establish the facts.
Both A Technical And Marketing Skill
Then there are things such as the fact that SEO began life as a technical skill, but today it has morphed over into a marketing skill as well. Here one can need to have an understanding of content marketing, brand identity, and reputation management, as well as on page SEO and off page SEO.
One needs to establish what were the keywords that were used and what the SEO goals were. Were they to make direct sales, add people to a list, or just obtain sales leads? Things such as social media can come into play as well where the plaintiff or defendant may have used it to promote a website, product, or service. There may also be situations where Facebook or Instagram or Twitter has been used for advertising and / or Google ads or Bing ads for instance.
As you can imagine, sifting through all this information and understanding it can be difficult enough, but there is yet another issue and that is setting it all out so that it makes sense, and then explaining it in simple language to a judge and jury. All of this is why you need a digital advertising expert witness in California who can make the technical jargon understandable to the man in the street.
So, if you are, or are about to be, involved in any sort of litigation around digital advertising, let's meet up and discuss your issues. If you are in San Francisco we can meet up in person, but it really doesn't matter too much where you are because we can use the Internet and ZOOM meetings to meet up as though I was in your office.