Welcome! My name is Jason McDonald and I can help you or your company with SEO, AdWords, and Social Media Marketing. How?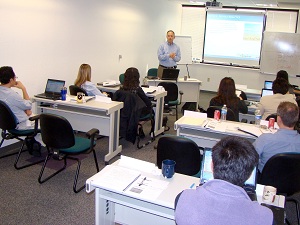 Got questions? Peruse this blog to  LEARN MORE, SEND ME AN EMAIL, or JUST CALL +1-415-655-1071.
Looking for student files? You should know a secret URL on JMCfiles.org. If not, please email me. Don't believe I'm the top "SEO Expert" in the San Francisco Bay Area? Click here, and I'll show you (note who shows up on the top of Google).

CONSULTING PHILOSOPHY
My philosophy is based on the concept of doing Internet marketing with you and not for you. My model is to teach you (or your staff) how to use SEO to dominate Google or Bing, how to engage in effective social media marketing such as Facebook marketing or Twitter marketing, and even (gasp!) how to use Google AdWords, both the search and display networks, to position your company in front of customers. I strive to be one of the best SEO consultants in San Francisco, but I engage in consulting not only in the San Francisco Bay Area but with companies all over California (including Oakland and San Jose), the USA and Canada. Unlike many SEO consultants, I empower my clients by guiding them as an expert coach. It doesn't matter where you are – what matters is that you want to succeed, and are looking for a top-rated SEO / Social Media / AdWords consultant to help.
MY BOOKS ON INTERNET MARKETING
I publish both an SEO Toolbook and a Social Media Toolbook which are compilations of free tools for Internet marketing used in my consulting business as well as my corporate training and workshops. In addition, I have the following books for sale on Amazon –
FEATURED PRESS RELEASES AND BLOG POSTS
POPULAR CONTENT
Every blog has popular content. Here are some of mine: SEO page template | personal branding.
OTHER TRAINING & CONSULTING SERVICES
I teach online SEO training for the JM Internet Group, and I teach in real life, here in the San Francisco Bay Area, at three great institutions – AcademyX, the Bay Area Video Coalition, and Stanford University Continuing Studies.
In addition to my teaching and general Internet marketing consulting, I offer the following services:
CONTACT INFORMATION
1230 Market Street #709
San Francisco, CA 94102
Tel. 415-655-1075
Click to email.